Bella Beads Studio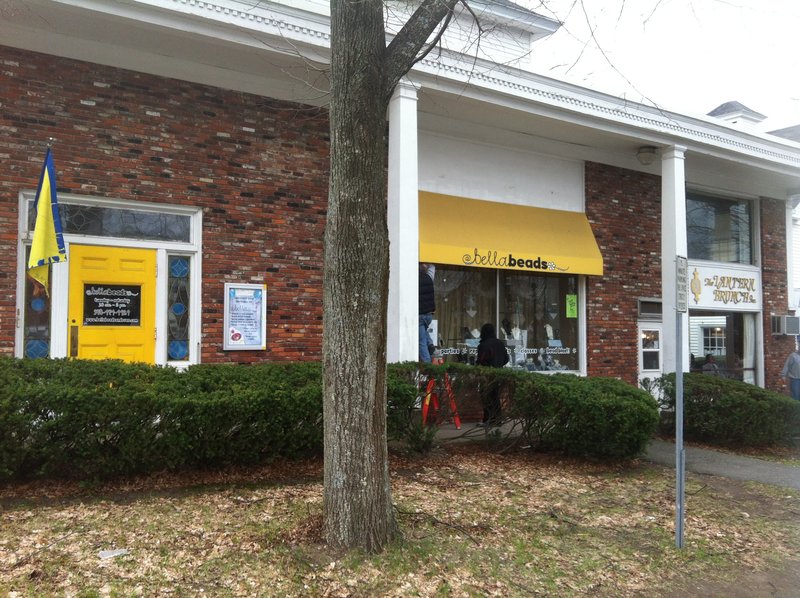 Inside the 1000 square foot space complete with gift shop, workshop area and party room!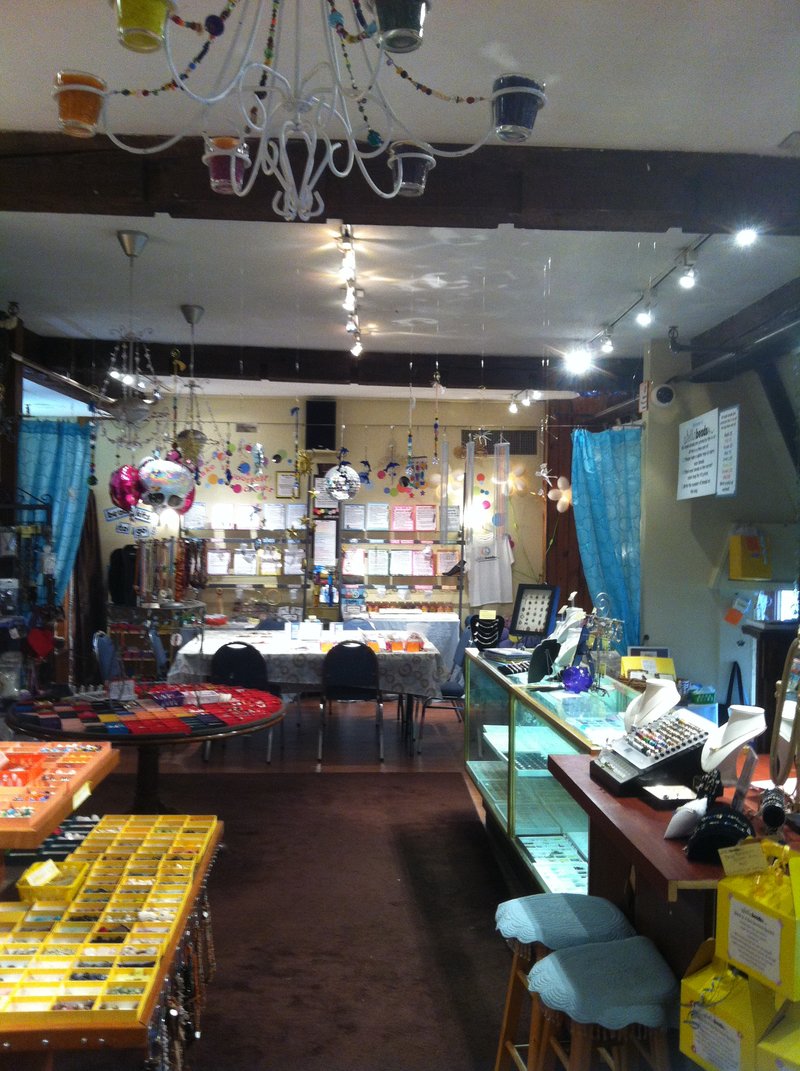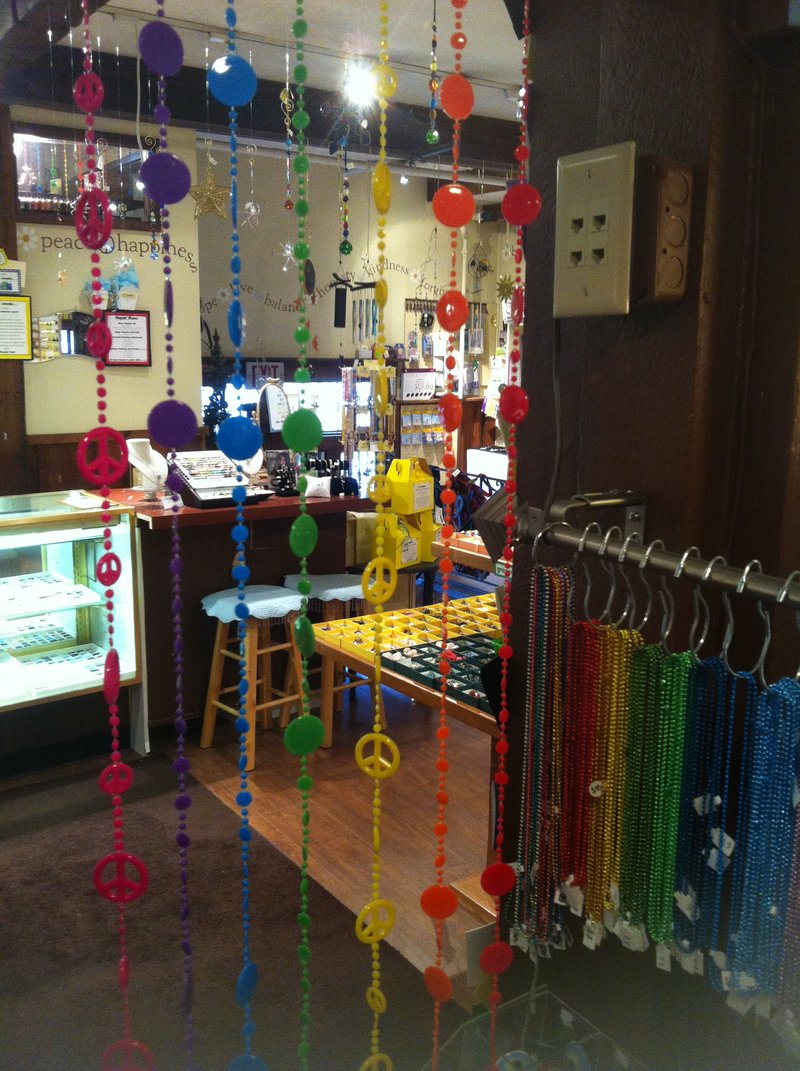 It started with my grandfather's hammer...
I have been creating, repairing and personalizing jewelry since 2000. Kindergarten teacher turned artist, I fell in love with crystals, gemstones and jewelry design. I found my love for words, symbols & poetry from my teaching days appearing in my metal stamped designs. With the ability to personalize jewelry, I vowed there would never be another little seven year old girl without their unique name on a necklace, like I had been.
Eventually my home studio hobby moved into a tiny, but adorable 200 square foot space and became the first brick and mortar home of Bella Beads. A full service bead store and design studio was exactly what my sleepy little New England town needed to bring diversity to its Main Street community.
After two years, Bella Beads expanded and moved into a 1000 square foot space with ample room for thousands of beads, findings, gemstones and precious metals as well as a workshop and private studio. With over 12 artisans featured, as well as my own designs, it was a popular gift venue for all occasions with a varied collection of styles. Finally, I found the perfect balance using my educational background working with children while also having an outlet for my creativity to run wild.
Over the next eight years, Bella Beads hosted over 750 birthday parties, 75 ladies nights, and fun filled summers with Bead Blast classes for ages 5-14. All ten employees were local high school students...the best & brightest! I have always been a firm believer in giving back to the community that supports businesses by employing its youth, volunteering, hosting fundraisers and providing donations. Bella Beads also hosted local talented teen jewelry designers through its Teen Trunk Show program launched in 2006. So. Much. Fun.
Eventually, the moons aligned and it was time for a change. My family had the opportunity to move to the coast. It was a life long dream to live by the ocean, and we were fortunate enough to make it happen much sooner than expected. Bittersweet, but family is always first.
Today, I continue to play with color and all its aspects: design, theory, healing, and therapy. Color and gemstone symbolism continue to come through my designs, as well as the strong presence of words & symbols. I have come full circle with my design and repair work, and am back in my studio still creating with my grandfather's well loved, wooden hammer. Will there be another Bella Beads Studio on coastal Main Street? Eventually, but only the tides will tell when... ;)
In the meantime, my love affair with Mother Nature & jewelry continues. I will forever be a quirky, blue jean barefoot artist, feeding my inner hippie by meditating to ocean waves, walking the beach for treasures, and playing around with crystals & gemstones. Words, symbols & color will always be powerful inspirations in my design. Tradition says when worn close to the body, they have the ability to provide healing energy & peace. I believe it. I live it. I create it.
I am so extremely grateful to live this charmed career...literally. Life is very good when you can live your passion, and have the support of family and friends to do so. Take a chance if you ever have the opportunity...and if you don't, create one.

**Peace, love & light to you and yours.
~Carla Grace