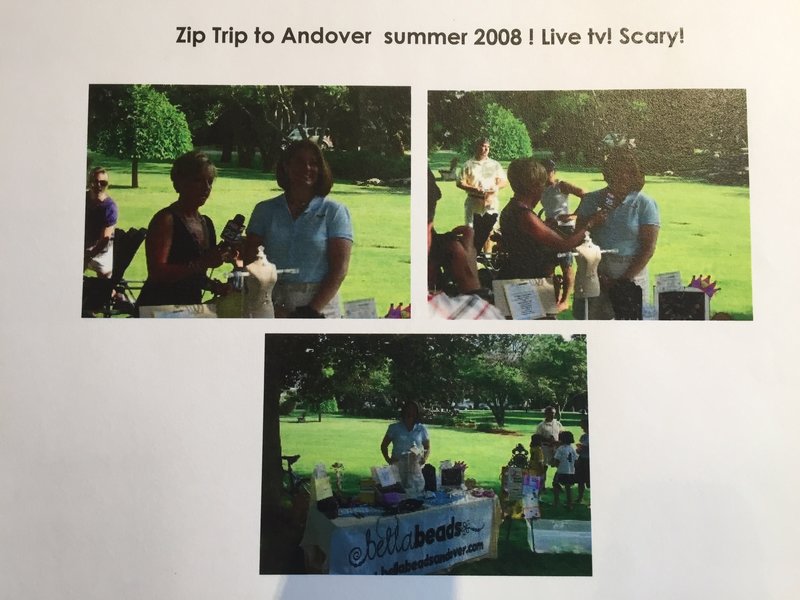 Bella Beads on FOX 25 news, summer 2008!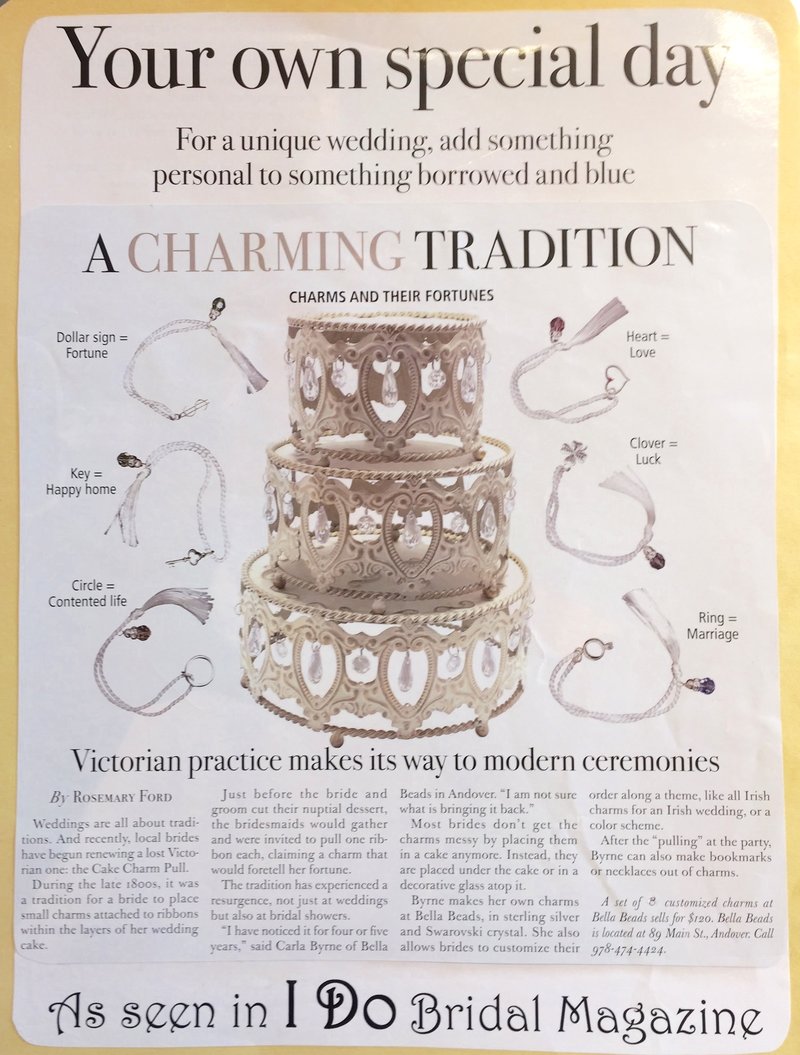 Bella's Wedding Cake Charms in I DO Bridal Magazine.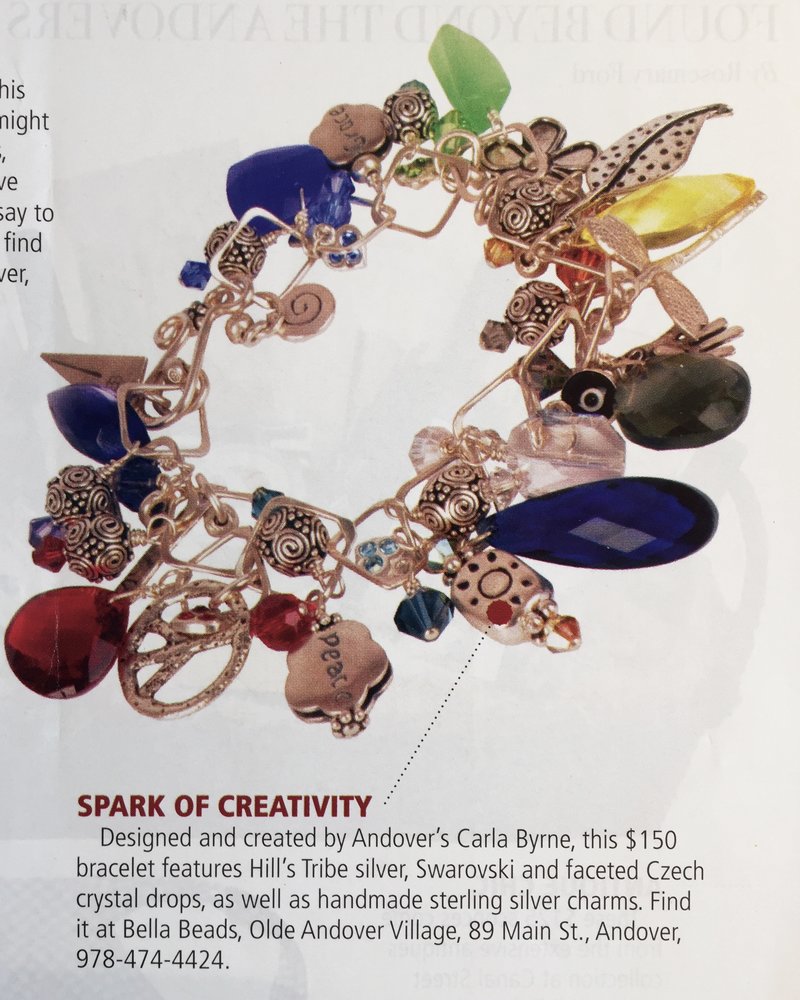 Bella's Swarovski crystal and sterling silver charm bracelet seen in The Andovers Magazine.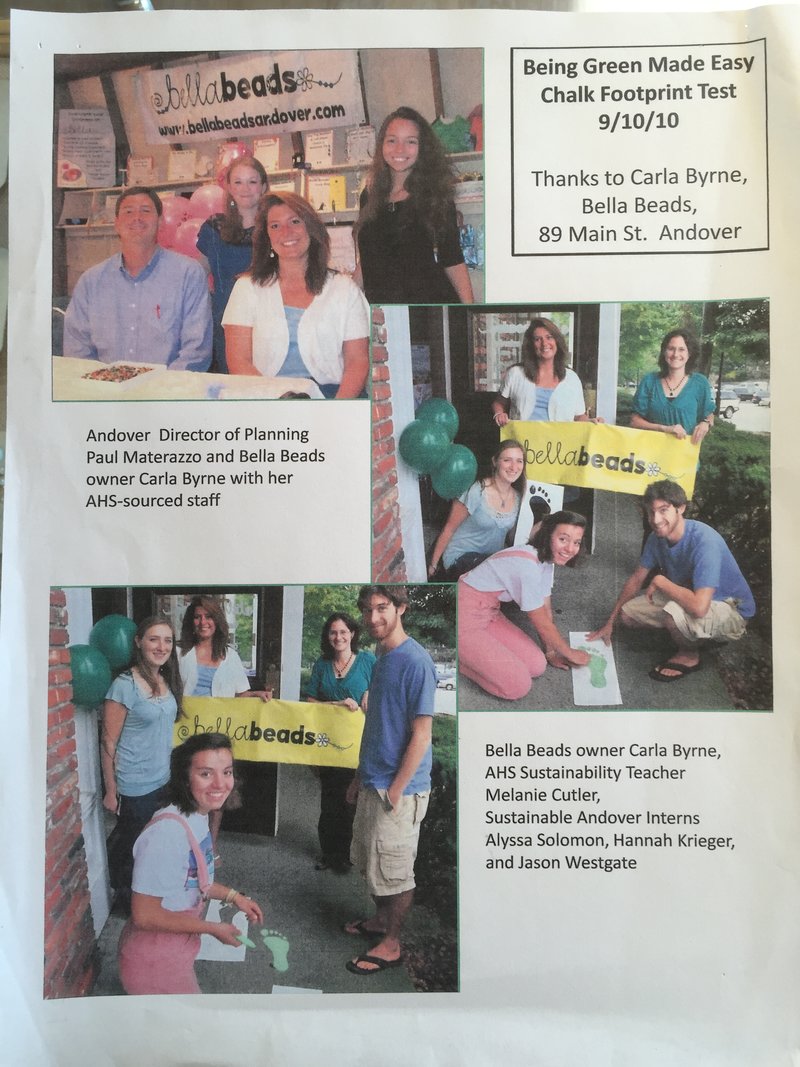 Proud to have been the first business in town to participate in the AHS Being Green Made Easy initiative.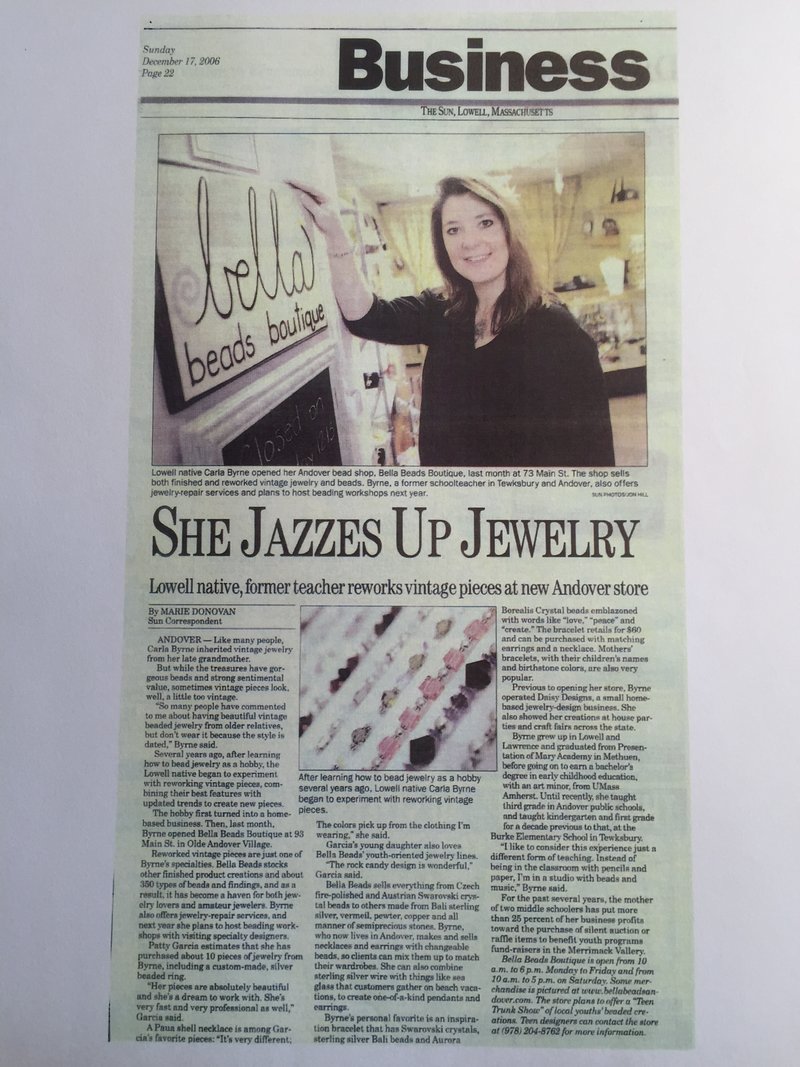 Bella's teeny tiny (but perfect) first 200 square foot location, fall 2006.