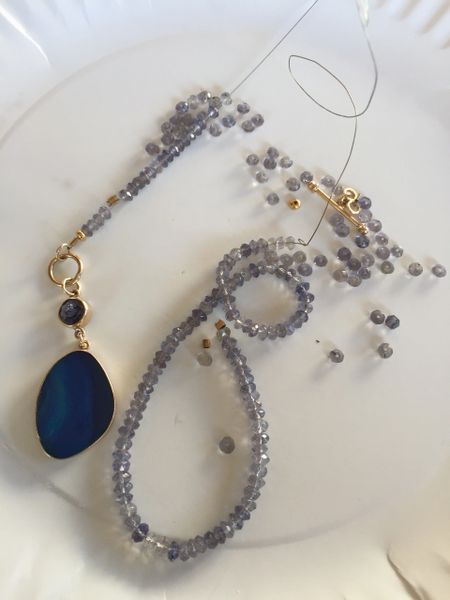 Necklace Repair
Need a necklace restrung? No problem! Repairs begin at $25 for up to a 20" single strand necklace restring. For an exact quote on a necklace that you think may need a little more care, email a picture of your repair to: bella62468@aol.com. We'll get right back to you with an exact quote. The next step is to insure & mail your repair to us, and we'll insure & ship it back to your doorstep free of charge.
If you are in NBPT or the Andovers, we can pick up and drop off either at your home or place of work.
Andover customers also have the option of dropping off our repairs to:
Quiet Pleasures Jewelry
29 Main Street
Andover, MA 01810
978-474-0390
www.quietpleasuresjewelry.com
Kay Demaso, proprietor
Store Hours: Tuesday through Saturday 10-5
If you need to arrive after 5pm, please give her a call, as she can usually accommodate later arrivals.
While there, check out the gorgeous selection of artisan jewelry. The owner, Kay has a discerning eye for exquisitely made pieces, most made here in New England!
Have more questions? Contact us and we'll get right back to you!
Unfortunately, at this time we do not repair pieces that require soldering.
There will be a small fee for any replacement beads that are missing.
Please remember to insure your piece for replacement value when shipping to us, and we'll gladly return the favor back to you.