Ovarian Cancer Awareness Lacy Bracelet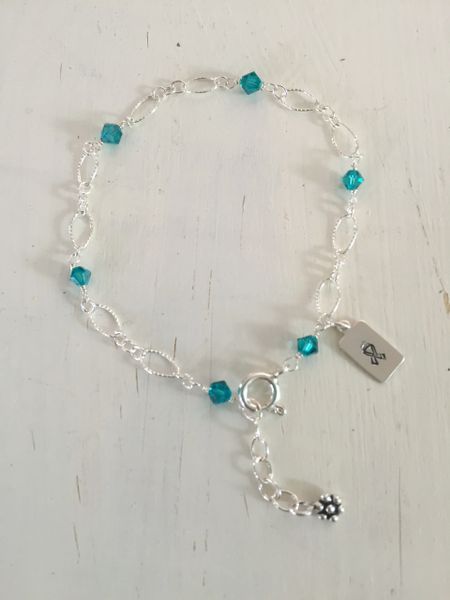 Ovarian Cancer Awareness Lacy Bracelet
Another version of our ovarian cancer awareness bracelet designed with teal Swarovski Crystal and lacy sterling silver chain with hand stamped awareness charm and Bella beads studio's signature daisy charm. Fits wrist sizes to 8". Larger sizes available.
A portion of all proceeds of this bracelet will be donated to ovarian cancer research in my friend Karen's name.
This bracelet can also be created with different colors for different awareness causes. Place the item in your cart and then choose the color crystal you'd like on your bracelet.